Welcome to Streme
We are a family business based in Bucks owned by Andy and Alex Ross. Andy started Streme in 2007 and Alex joined him a couple of years later. We have a fantastic team working with us and we're proud of how Streme has grown and what we've all achieved together, especially during the last few very challenging years.
From the start we looked for the best screening products in the market, we employed good people and invested in modern manufacturing equipment and quality control processes. Last year we moved to our new manufacturing facility and from here we deliver, what we believe, is the best customer service experience in the UK screening industry, together with consistently high-quality products.
In 2023 we were awarded the Feefo Platinum Trusted Service award.
Our Customer Services Team
Screens aren't a normal part of life in the UK so it can be difficult to work out where to start.
That's why we have a great team who can talk to you about your screening needs and help you find the right solution.
Alex, Paul and Jennifer have lots of experience and are ready to help so be sure to keep them busy!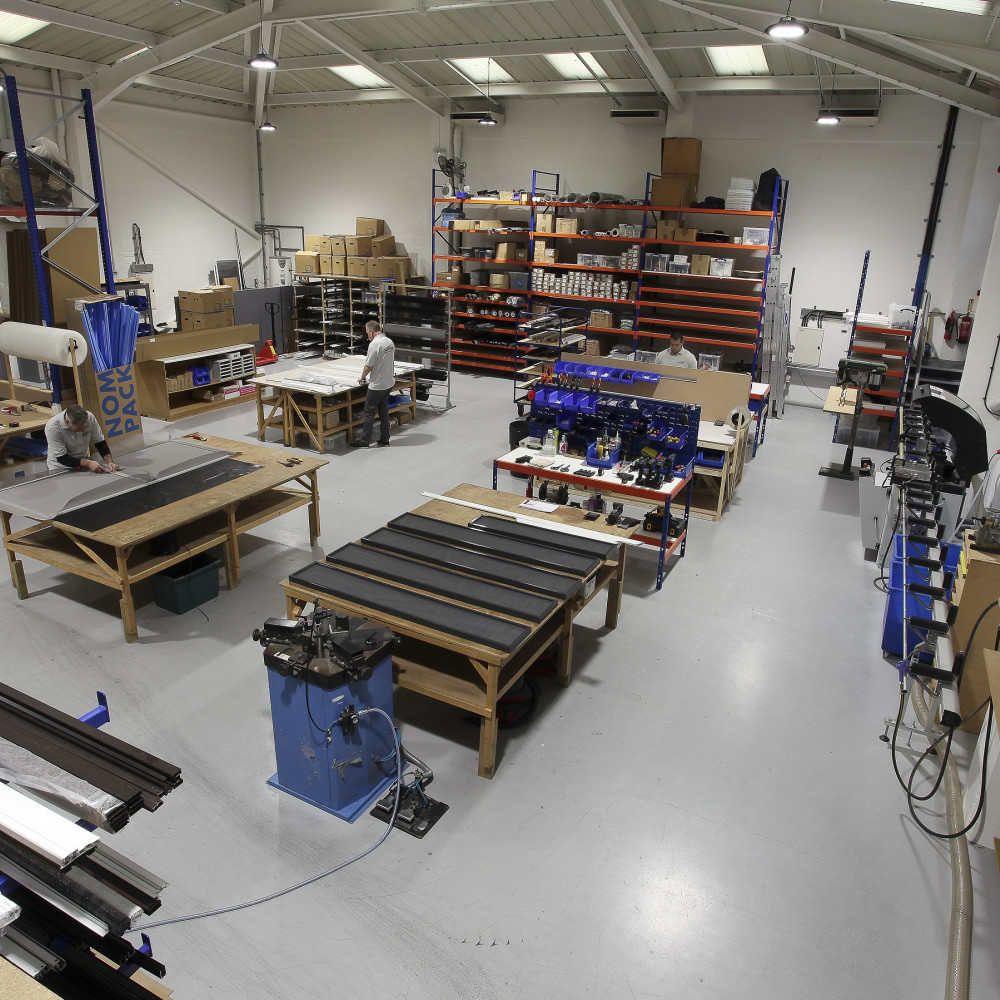 Our Production Team
We have an excellent manufacturing facility here at Streme and an even more impressive team that organise and run it.
Our team players are committed and conscientious and that's key for us because our ability to deliver the quality and consistency we want depends on them.
Together, the production team and our quality processes ensure your screens are made to the right specification and quality standards required.
What do our Customers say?
Received fly screen door and assembled. I'm most impressed with the quality of the frame and the mesh. There is a surprising rigidity in the frame despite its apparent slim looks. Thank you. The instructions are really well written and were adequately detailed to follow Mr Pearce - March 2019
Hi Jacqui Just thought I would send you a note to say how pleased we are with the new fly-screen. It is of excellent quality, exactly as specified, and was simple and quick to install. It is very neat, professional in appearance, and makes opening and shutting the window (literally) a breeze. I have been very impressed by the whole exercise, from your friendly and helpful sales advice, through a pain-free ordering process with competitive pricing, to prompt and efficient delivery of a high-quality and well-engineered product. Many thanks to all concerned! Best wishes Nicol Nicol Webster - July 2019
Your the only UK stockist I could find, so I am very grateful that you stock Respilon Mesh! Our little story behind it is that after getting quite ill from road side pollution, we found the window filter mesh on your website. I was still unsure about it, but your excellent and personal customer service really made me feel comfortable with the purchase. Before we had dark soot and dust develop in less than two days.. now there is barely any dust at all, it's like a completely different house and my health problems have improved! Francesca Light - February 2019
I just wish we had discovered your company years ago, as to be almost fly-free particularly in our kitchen, is absolute bliss. I commend you on the comprehensive nature of your straightforward instructions. If only more companies would place emphasis on customer service to the degree shown by yourselves, life would be so much more pleasurable and hassle-free. S. Reed - Hertfordshire
Thank you for fresh air and no insects. Your kits were so easy to assemble, they do the job and blend in so well its difficult to tell if they are in place or not. I made them while my husband was at work, he had to go right up to the window to see them which illustrates how unobtrusive they are. highly recommended. Dawn Winchester - Burnley
We are very happy with the screens they are completely unobtrusive yet highly effective. The screens were definitely a good investment for us and we are very grateful to you all for the assistance that you gave us throughout. You were very professional the whole time and the finished product is excellent. R. Saville - Gen. Mgr. Company in Yorkshire
We have been plagued by flies for over 14 years. We purchased your flyscreen kits for 12 windows after having compared your site to three other companies and taking into account price and simplicity. All 12 screens were assembled and up in 1½ hours. We can now enjoy fresh air for the first time in 15 years. Simple, effective and very good value. Well done. I want to get some more! C. King - Sandhurst, Berks
We have made up one large door and two large window screens and are delighted with them. The look is so professional, no one will believe we made them from a kit. The instructions are very clear and the components of good quality. Excellent! Mrs. N. Jones - Manchester
We are more than pleased with our Pet Mesh patio door screen. It is so well made, easy to assemble and such a good design. It is pleasing to the eye in our new conservatory. The cats love to sit next to the door with their manes blowing in the breeze. I am telling everyone about it!! Thanks again. Mr. & Mrs. Ryan - London
The screens are great! Not only to keep my two kittens safe, but I've realised the added comfort of no flies! My friend is going to order from you as well. S. McGee - Co. Antrim N.I.
We are really delighted with both the patio screen door and window screens. They are so easy to make. We are enjoying a fly-free environment! You should advertise nationally they are so good. We will be recommending you to all and sundry. P. Elliott - Bristol