With the summer weather on the way (hopefully), there will be nothing worse than having to keep your windows and doors closed due to the increase of pollen in the air.
At Streme we have come up with the perfect solution, the installation of our industry-leading, clean air, pollen screens which can help alleviate the increase in pollen activity whilst allowing you to keep your windows and doors open for a nice cool breeze and ventilation.
Let's have a quick look at the benefits of installing Streme pollen screens in your property this summer:
Pollen screens are a perfect way of controlling hay fever and asthma in the warmer sunny months where these conditions may be prevalent. Pollen screens can filter birch, grass, stinging nettle and ambrosia pollen
A pollen screen can double up as an insect screen meaning you can keep the creepy crawlies out whilst still keeping your windows and doors open in hot summer months
Pollen Screens from Streme are quick and easy to install, screens can come as a DIY Kit or made to measure for a stress-free installation
Pollen screens aren't just for the home, many businesses have installed pollen screens in order to give employees the ability to open windows without the introduction of an abundance of pollen to the workplace
Streme's pollen screens are stylish and will fit in with any home decor
Streme are industry leaders in the manufacture of pollen and insect screens. We have nearly 25 years knowledge of the industry, meaning our customers receive an unrivalled product of the highest quality, we hold an excellent rating for our products and services on Feefo
Wondering when it is peak pollen season?
Check out our pollen calendar below: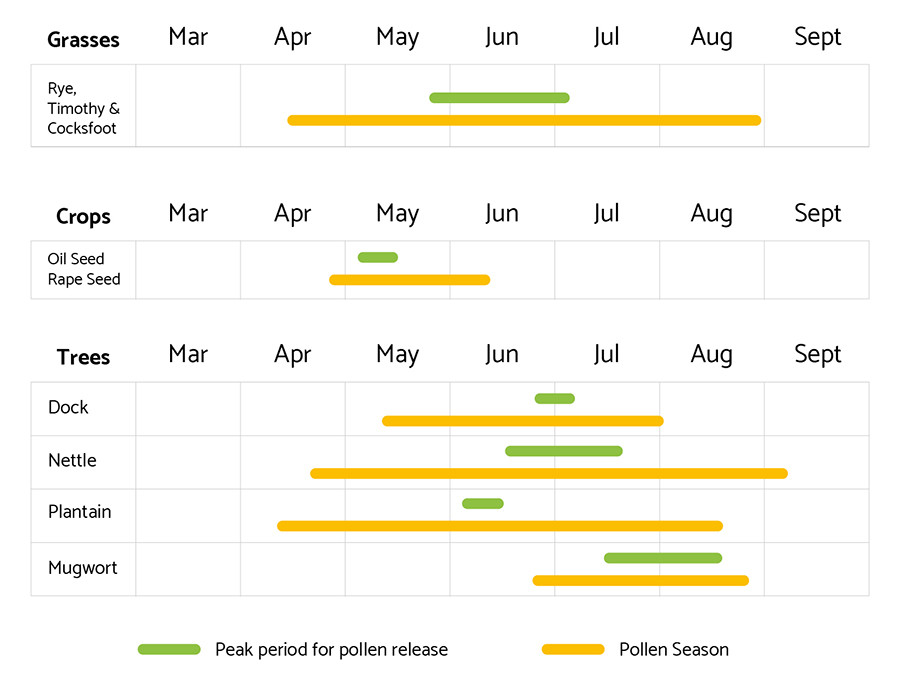 To view and order pollen screens from Steme, check out our full selection today, or if you have any questions, please get in touch with the team today.