How to measure - chain curtain - kit
Please note: The lengths of chain can be blown by the wind so if your doorway is in an exposed, or particularly windy location, this may not be the most suitable option for you and you may wish to choose one of our other door screens.
How to measure:

The header rail is supplied, cut to the width required. Continuous lengths of chain link are provided, along with instructions for assembly. Once assembled the overall size of the curtain will match the dimensions you have entered.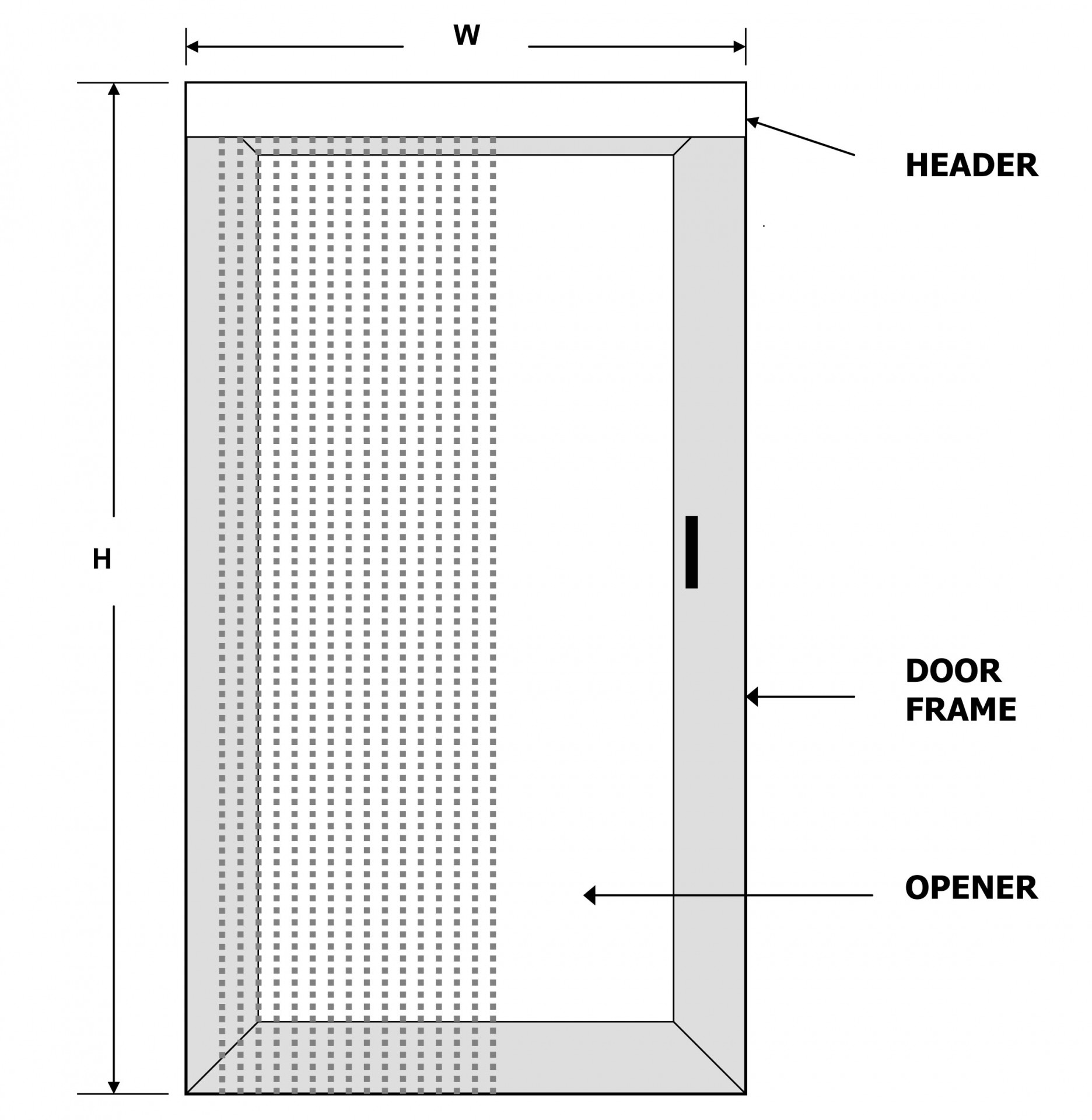 Width - PLEASE MEASURE IN MILLIMETRES (mm)
Measure the full width of the door frame (W) in millimetres and deduct 10mm to allow clearance on each side.
Height - PLEASE MEASURE IN MILLIMETRES (mm)
Measure the height (H) in miliimetres from the top of the door frame to the door threshold or the floor (if no threshold is present). Deduct 10mm to ensure the chain links can swing freely. If your door is in a recess deduct an additional 10mm to allow you to lift the curtain on/off the fixing bracket.
WHEN ORDERING PLEASE ENTER YOUR DIMENSIONS IN MILLIMETRES (mm)