How to measure - double sliding butted screens - kit
How to measure:
This screen system consists of two sliding screens which slide on a top and bottom track fitted directly to the face of the door frame.
When in use they slide ('butt') together and when not in use they can slide across the fixed panes.
For this kit please measure the height and width as per the diagram. These measurements relate to the overall size of the main door frame.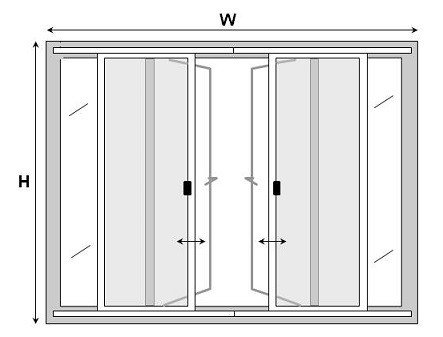 As long as the width and height of your door frame are within the maximum measurements specified for this kit (3960mm wide and 2040mm high) you will be able to use the kit to make a screen system to fit your door.
(For information the face of the track that attaches to your door frame is 12mm. See drawing on product images)