How to measure - french door screens - m2m
Please review the image below and enter the following measurements in the boxes provided:
Width = measurement A
Height = measurement B
Please ensure your measurements are entered in millimetres (mm),

Before proceeding with manufacture your screen, we will contact you for measurements C, D, E & F

Please, also check your doors carefully for any fittings which may cause an obstruction when using the screen, these include.

Skirting boards
Dwarf walls

If any of the above are present, please let us know, as alternative dimensions may be required (see additional image for more detaiils)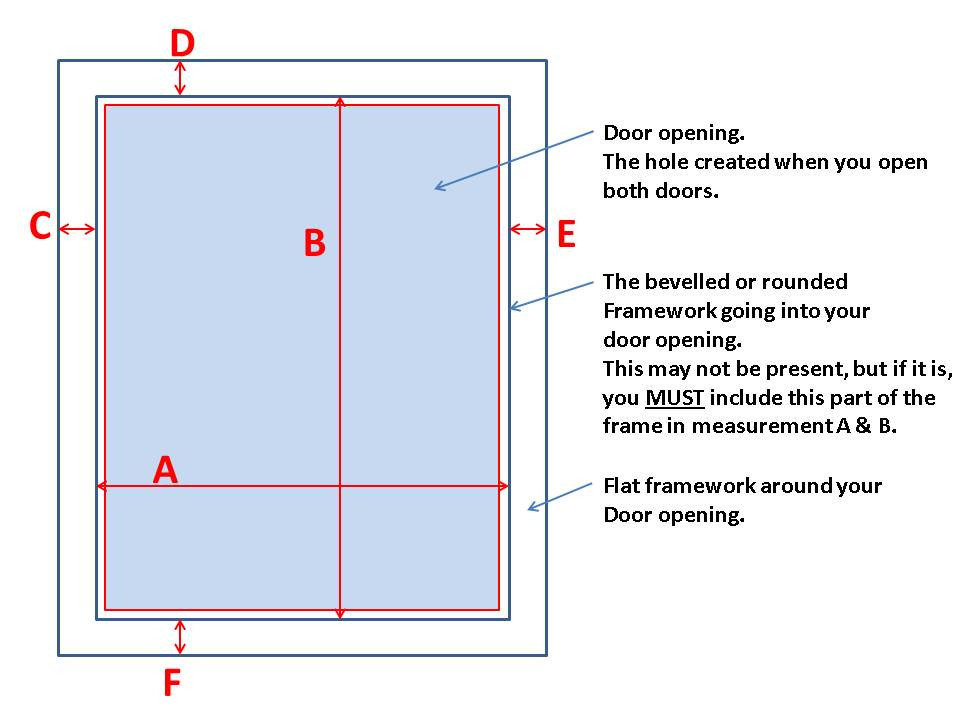 With a Dwarf Wall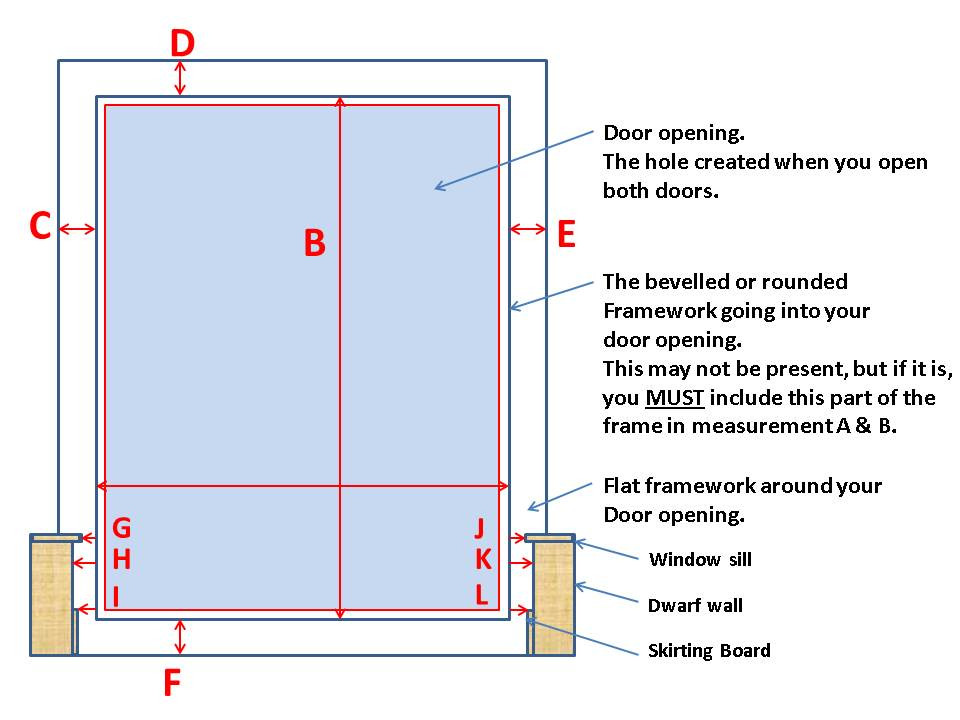 If your door handle protrudes beyond the face of your door frame (i.e. the frame you will be fitting the screen to) when the door is closed, it may prevent you from fully closing the screen and the door at the same time.
Solutions are:
If the screen is fitted to the inside of the property leave it partly open or lift it off the hinges (the hinges are designed so the screen can be easily removed when required)
Fit the screen to the surrounding wall i.e. beyond the reach of the handle so that it can close fully. This may not always be desirable or possible if the surrounding surfaces are not flat or far enough forward.
Fit a secondary frame (we can provide uPVC framework - see related products) that finishes beyond the door handle and fit your screen to that frame.
If you would like to discuss any of these options in more detail please contact us.