How to measure - LD framed window screens - m2m - Option 1 and 2
The instructions below explain how to measure for ordering options 1 and 2.
Option 1. Make my screen to my finished sizes
If you are familiar with the product and know exactly what size you want your screen to be, provide us with the outer edge dimensions of your screen. Enter the finished width A, and finished height B, in the boxes.
You must make sure you have made any allowances for the screen overlap on to the flat framework of your window and your fixing method. The mesh & fixings tab provides information on the different fixing options and the allowances required.
We will make your screen to these sizes (i.e. the overall frame size will match your dimensions as shown below).
The video below explains in detail the dimensions required.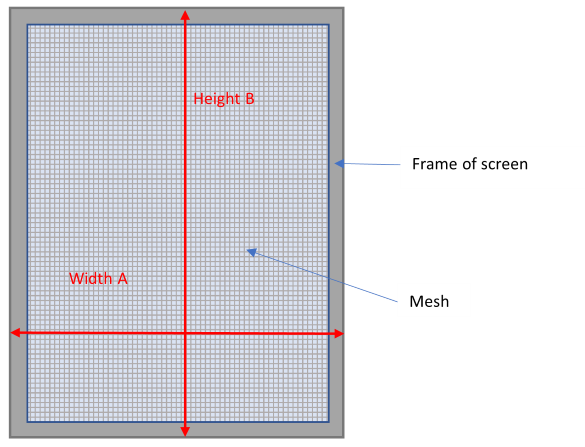 Option 2. Calculate my finished screen size for me
Provide us with the dimensions of your window opening and surrounding framework and let us calculate the size of your screen for you.
The attached video explains in detail how to measure but the drawings below will also assist. If you have any obstructions on your framework that you are unsure how to overcome, please contact us.


Standard Casement Window – side or top opener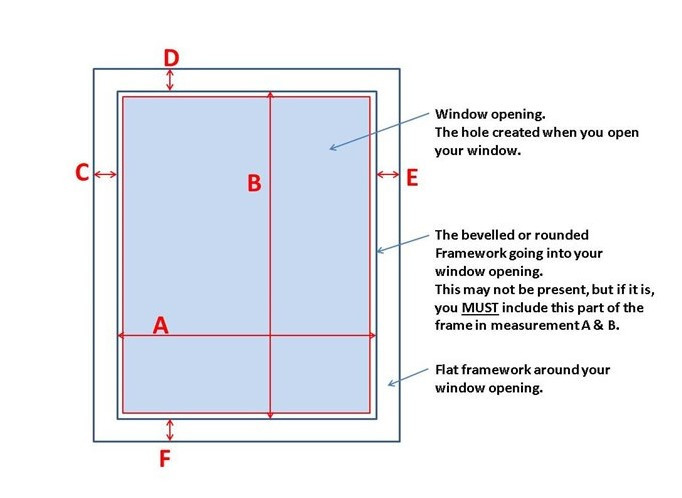 Sash Window

Fitted to full sash – usually externally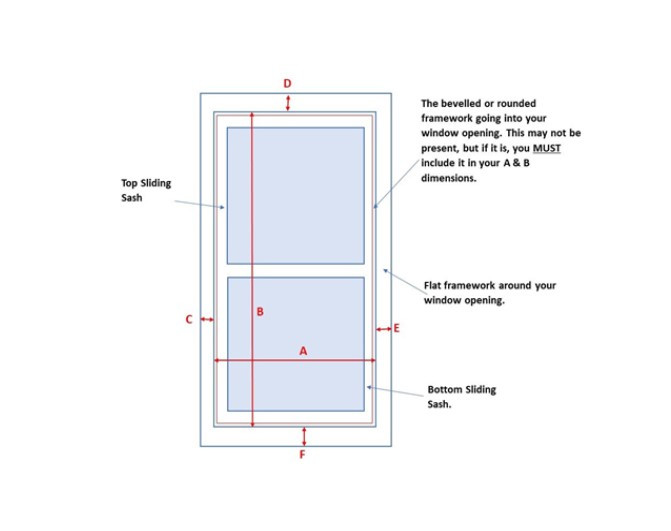 Fitted to top or bottom opening sash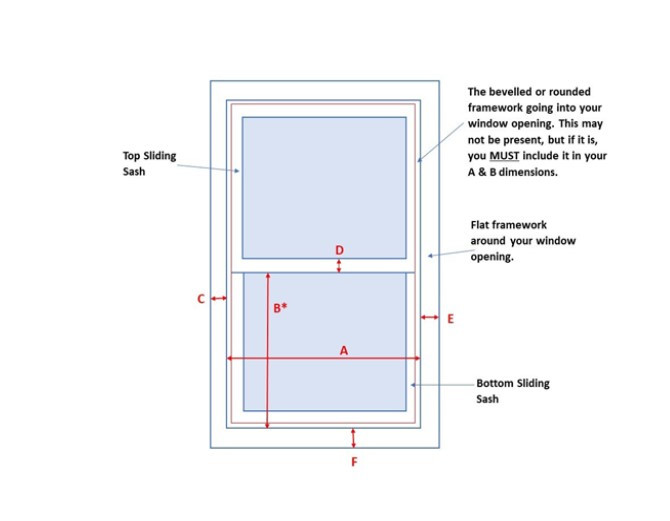 Fitted Internally to the lower or upper sash – Use the same principle as above for measuring either of the sashes

* The height of the screen can be the full height of the opening sash or the height to which you normally open your sash.
Depending on the style of your sash there may be a gap between frame D and the screen. This can be filled with UPVC trim, batten, adhesive pile seal or similar depending on the depth. Let us know if you need advice.