How to measure - reveal fit windows
How to measure: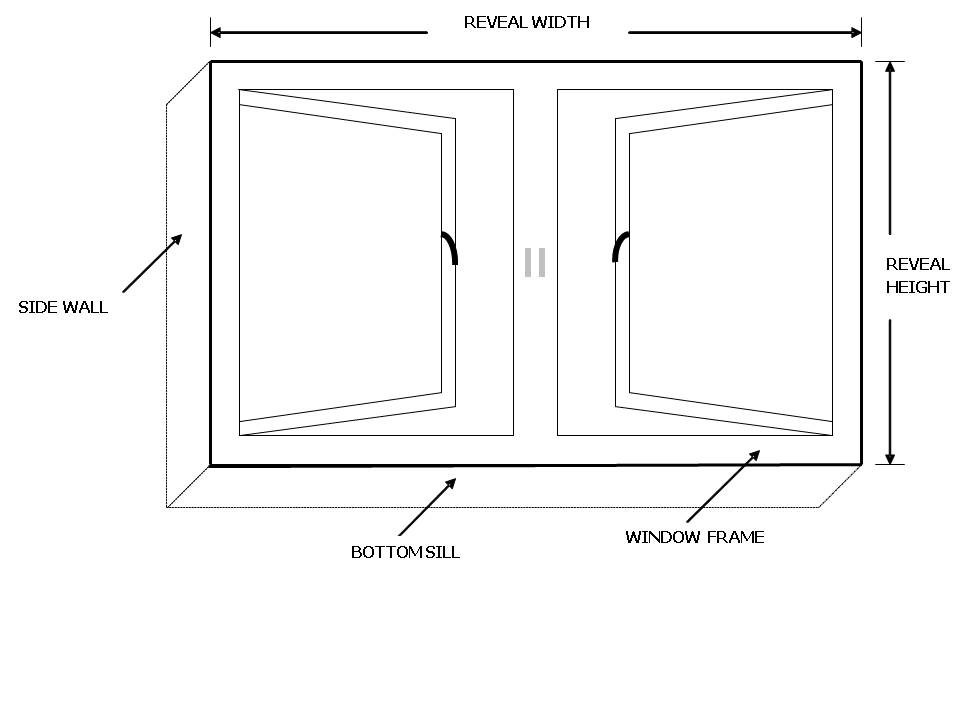 This system is designed to fit into the window 'reveal' i.e. between the side walls of a window opening and the top and bottom sills. The height H is the distance from the underside of the top sill to the bottom window sill. The width W is the measurement between the two side walls of the reveal.
We advise taking 3 measurements for both height (left, middle & right) and width, (top, middle & bottom) to allow for any variations. In each case take the smallest measurement to determine your kit size.
As long as your reveal measurements fall within a kit size, that kit will be suitable; e.g. if your window is W 1000 x H 900, the smallest kit (Width 1180mm x Height 1180mm) will be right for you.