How to measure - SD framed window screens - m2m
Instructions below describe how to measure for both a standard casement and a traditional sliding sash window.
Use the drawings to give you the measurements for the width and height dimensions in the 'get price' tab:
Width = measurement A
Height = measurement B
Please ensure your measurements are entered in millimetres (mm),
Once you've placed your order we will contact you for measurements C, D, E & F before proceeding with the manufacture of your screen,
Please, also check your window carefully for any obstructions that need consideration when fitting your screen. These include….
Trickle vent present on the flat framework around your opening.
Locking wedge present on the flat framework where your handle locks the window shut.
Rod and stay (A rod with holes in it and peg that enables you to keep the window open at certain position)
Tiles that finish halfway up the reveal obstructing the flat framework
If any of the above are present, please let us know, as alternative dimensions may be required.
Standard Casement Window – side or top opener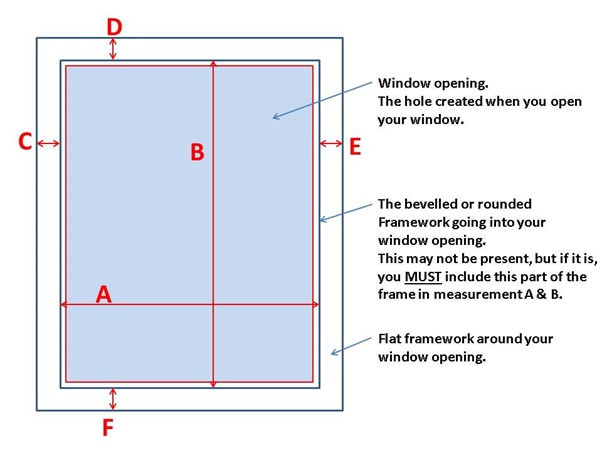 Sash Window - fitted to full sash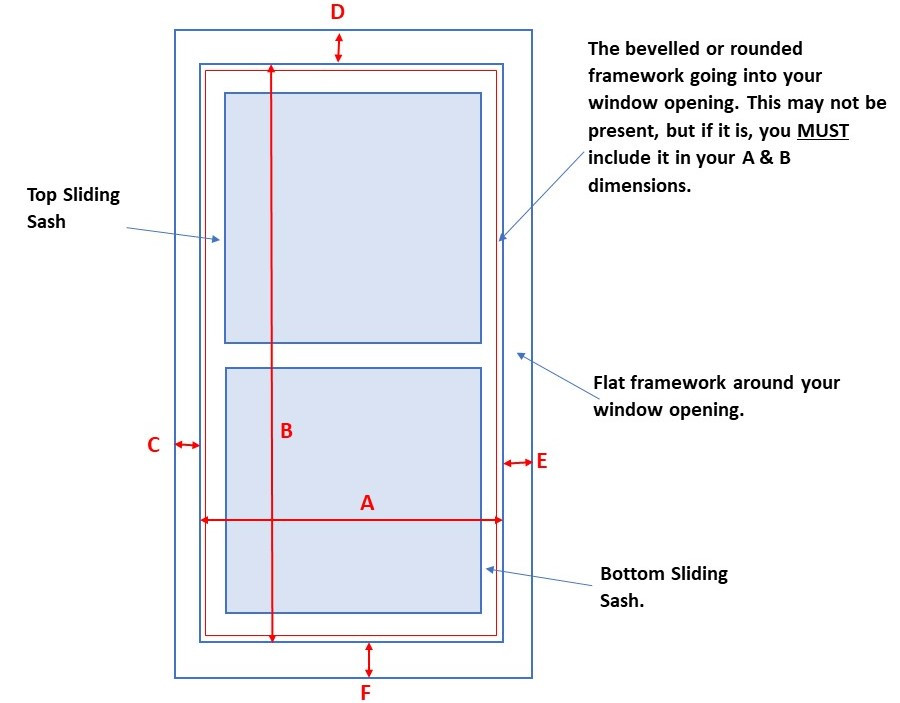 Fitted Externally so the screen can be left in place without interfering with the opening and closing of the window or fitted internally
Sash Window - fitted to top or bottom Sash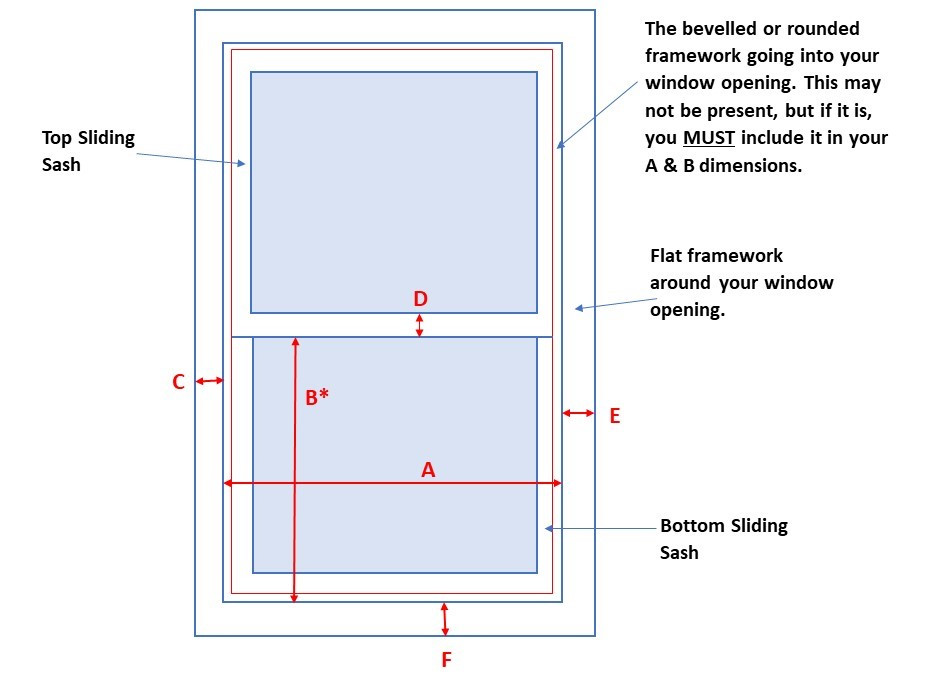 Fitted Internally to the lower or upper sash – Use the same principle for measuring either of the sashes
* The height of the screen can be the full height of the opening sash or the height to which you normally open your sash.
Depending on the style of your sash there may be a gap between frame D and the screen. This can be filled with UPVC trim, batten, adhesive pile seal or similar. Let us know if you need advice.